Description
"Try Me" organic skincare collection
If you are new to Botanicals, our 'Try me' collection is the perfect way to try out a Botanicals Organic Facial, before buying full salon sizes. At just £48, the facial collection should give you approximately 15 – 20 treatments (depending on the products used).
You can feel justified in charging a little more for an organic facial than a conventional treatment, confident in the knowledge that the client will experience noticeable differences in the premium organic products used in their treatment.
"Try Me" Collection Contents:
30g jar of Gentle Cleanse Melt
30g jar of Chamomile & Marigold Cleanse & Polish
10ml bottle of Gentle Hydrating Mist
10ml bottle of Gentle Facial Oil
10ml bottle of Radiance Anti-ageing Serum
5ml pot of Gentle Moisturiser
5ml pot of Balancing Detox Mask
5ml pot of Gentle Cleansing Milk
Pack of 10 Organic Cotton Pads
2 x natural wood spatulas
Guidelines for use
"Love the products as soon using the products my skin looks and feels amazing. Am not a review writer but I had to share this out. The products not only looks nice but it's smells delicious. The kit is great for trying it out. I would definitely recommend it."
Hand made in rural England. 100% natural. 70% of which are organic. Certified organic by the Soil Association.
Soil association – why?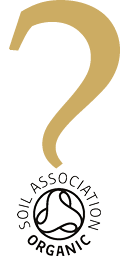 Botanicals is one of very few companies specialising in body-care products to have its whole range certified by the Soil Association, Europe's most well-respected organic certifying body
Most people associate the Soil Association with organic food. And they may wonder why an organic standard should be important in body and skin care products.
Botanicals founder, Wendy Stirling, explains: "According to European law, all food must be certified as organic before it can be sold as organic. But this regulation does not extend to body-care products.
"It means that any company is allowed to label a product as organic – even if it only contains tiny amounts of organic ingredients. And even when the product contains other ingredients that are linked to health concerns – which are prohibited under organic food standards.
Genuine concerns
"We have genuine concerns about the over-use of toxic chemicals – for both human health and the natural environment. Becoming a Soil Association licensee shows our commitment to championing change for a greener and cleaner planet.
"The Soil Association standards are based on principles that require the maximum amount of organic ingredients, minimum synthetic ingredients, minimum processing of ingredients and clear labelling – so that the consumer can make an informed choice about the product they are purchasing.
"To comply with the standards, ingredients must be certified organic, or from sustainably produced natural sources. They must also be safe – from both a human health and environmental perspective – and be both fully biodegradable and certified non-GM.
"For many people, concerns about organic integrity are not that important when it comes to selecting a body-care product. But when there are two similar products – one made from a cocktail of chemical preservatives, additives and artificial fragrances, the other from high quality natural and organic ingredients (and no great difference in price) surely it's good to have a choice."
If you require any marketing or point of sale please contact: david@adamandevedistribution.co.uk