Description
Himalayan rock crystal combined with Dead Sea salt
Botanicals therapeutic hand rock crystal containing 84 essential minerals is combined with Dead Sea salt (renowned for its powerful healing properties). Soaking the hands is an integral part of an holistic hand-care or manicure treatment. It helps to soften and revitalise the skin and nails, reduce any swelling and remove dead skin cells – all in one citrus-scented soak.
Used by professionals in organic manicure treatments, our intensive treatment will literally feed the skin and nails, soften cuticles and help keep hands looking their best.
Intensive formulation – a little goes a long way.
"From a husband's point of view, the smells, fragrances and aromas are far more appealing than nearly everything else my wife uses."
Products Benefits:
Directions:
Sprinkle one teaspoon into a manicure bowl and allow to infuse. Soak hands for 5 – 10 minutes.
When to use: Weekly.
Storage: Products should be stored out of direct sunlight, in a dry room at room temperature.
Key ingredients & benefits:
Complete ingredients list: Sodium chloride***, maris sal (Dead Sea) salt,*** magnesium sulphate***, parfum*, citrus nobilis (mandarin orange) peel oil*, cymbopogon flexuosus oil*, zingeber officinale (ginger) root oil*, tocopherol*** citral**, geraniol**, linalool**, limonene**. (*Certified organic. **Natural constituents of essential oils. *** Natural origin.)
Hand made in rural England. 100% natural. 89% organic ingredients. Certified organic by the Soil Association.
Soil association - why?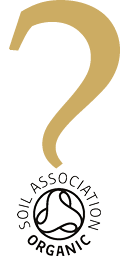 Botanicals is one of very few companies specialising in body-care products to have its whole range certified by the Soil Association, Europe's most well-respected organic certifying body
Most people associate the Soil Association with organic food. And they may wonder why an organic standard should be important in body and skin care products.
Botanicals founder, Wendy Stirling, explains: "According to European law, all food must be certified as organic before it can be sold as organic. But this regulation does not extend to body-care products.
"It means that any company is allowed to label a product as organic - even if it only contains tiny amounts of organic ingredients. And even when the product contains other ingredients that are linked to health concerns - which are prohibited under organic food standards.
Genuine concerns
"We have genuine concerns about the over-use of toxic chemicals - for both human health and the natural environment. Becoming a Soil Association licensee shows our commitment to championing change for a greener and cleaner planet.
"The Soil Association standards are based on principles that require the maximum amount of organic ingredients, minimum synthetic ingredients, minimum processing of ingredients and clear labelling - so that the consumer can make an informed choice about the product they are purchasing.
"To comply with the standards, ingredients must be certified organic, or from sustainably produced natural sources. They must also be safe - from both a human health and environmental perspective - and be both fully biodegradable and certified non-GM.
"For many people, concerns about organic integrity are not that important when it comes to selecting a body-care product. But when there are two similar products - one made from a cocktail of chemical preservatives, additives and artificial fragrances, the other from high quality natural and organic ingredients (and no great difference in price) surely it's good to have a choice."