Description
The latest addition the Botanicals
Anti-ageing 'Nourish' body care range
This pure and natural body polish is made with raw organic cane sugar, Himalayan mineral crystal, and a special blend of anti-aging essential oils – including wild rose and rose geranium.Organic cane sugar is a natural source of glycolic acid (an alpha hydroxyl acid), that penetrates the skin, removing dead skin cells and promoting faster cell regeneration – to reveal fresher, younger looking skin.
Used by professionals in organic manicure treatments, our intensive treatment will literally feed the skin and nails, soften cuticles and help keep hands looking their best. Sell on to your clients for home use, especially waxing after care.
Intensive formulation – a little goes a long way. Please choose your size from the drop down
Products Benefits:
Directions:
Remove a teaspoon of polish and mix with a little warm water between your hands. Spread the polish, over your body, rubbing vigorously. continue working over the body, adding a little more water until all the granules have dissolved. Rinse away with clean water. Replace lid after use. (Take care not to slip if standing in a bath or shower.)
When to use: Weekly.
Storage: Products should be stored out of direct sunlight, in a dry room at room temperature.
Key ingredients & benefits:
Complete ingredients list: Sucrose (cane sugar)*, helianthus annuus (sunflower) seed oil*, butyrospermum parkii (shea) butter*, ricinus communis (castor) seed oil*, cetyl alcohol, cetearyl alcohol, decyl glucoside, sodium chloride, zea mays seed flour*, tocopherol, parfum*, rosa centifloia (rose) flower oil*, pelargonium graveolens (rose geranium) flower oil*, lavandula angustifolia (lavender) flower oil*, cymbopogon martinii flower oil*, cananga odorata flower oil* , geraniol**, citronellol**, linalool**, limonene**, citral**, farnesol**, benzyl benzoate**, benzyl salicylate**. (*Certified organic. **Natural constituents of essential oils. ***Organic origin.)
Hand made in rural England. 100% natural. 82% organic ingredients. Certified organic by the Soil Association.
Soil association - why?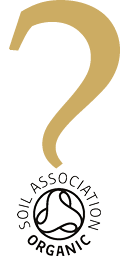 Botanicals is one of very few companies specialising in body-care products to have its whole range certified by the Soil Association, Europe's most well-respected organic certifying body
Most people associate the Soil Association with organic food. And they may wonder why an organic standard should be important in body and skin care products.
Botanicals founder, Wendy Stirling, explains: "According to European law, all food must be certified as organic before it can be sold as organic. But this regulation does not extend to body-care products.
"It means that any company is allowed to label a product as organic - even if it only contains tiny amounts of organic ingredients. And even when the product contains other ingredients that are linked to health concerns - which are prohibited under organic food standards.
Genuine concerns
"We have genuine concerns about the over-use of toxic chemicals - for both human health and the natural environment. Becoming a Soil Association licensee shows our commitment to championing change for a greener and cleaner planet.
"The Soil Association standards are based on principles that require the maximum amount of organic ingredients, minimum synthetic ingredients, minimum processing of ingredients and clear labelling - so that the consumer can make an informed choice about the product they are purchasing.
"To comply with the standards, ingredients must be certified organic, or from sustainably produced natural sources. They must also be safe - from both a human health and environmental perspective - and be both fully biodegradable and certified non-GM.
"For many people, concerns about organic integrity are not that important when it comes to selecting a body-care product. But when there are two similar products - one made from a cocktail of chemical preservatives, additives and artificial fragrances, the other from high quality natural and organic ingredients (and no great difference in price) surely it's good to have a choice."